The Guru SMS Crusher Is A Massive Game Changer.

Ready to put the Guru to work for you?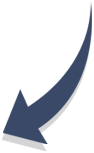 The SMS Guru Features
Complete training course on SMS Marketing
Intuitive & easy to use
Windows and MAC compatible
Does not slow your computer down
The ability to get thousands of relevant mobile numbers each day
Target numbers by mobile carrier & keyword
Built-in, multiple time delay, mimics human behavior
Export 2 lists: phone numbers & SMS emails
Automatic domain exclusion (.edu, .gov, .mil, etc...)
No proxies required
No VPNs required
No decaptcha required
20% Affiliate program with marketing support
Feedback From SMS Marketers
The SMS Guru delivers thousands of leads and is so easy to use. I'm saving money because I don't need proxy services. I also don't have to work with messy spreadsheets anymore. A first-class program. Thanks Bill
I started gathering sms phone numbers and was glad to find out how easy the Guru is to use. I gathered thousands of numbers in days and have started making money. Yahoo!

F. Goodrich, New York
Something everyone wants.
It can be hard to get leads and with emailing getting harder I had heard of SMS marketing. Once I took the step to use SMS I knew I could not live without it. It makes things easier.
This is the software I have been waiting for, gather mobile numbers fast, without proxies, VPNs and captchas, and export the results in two neat lists that are ready to load into my SMS Bomber. The first time I used it I was able to get over 6,000 results. In another market I was able to gather over 42,000 mobile numbers in less than 48 hours. Watch my video.
I've spent thousands of dollars over the years to get the latest tools to enhance the automation of my marketing. I can say without a doubt that the Guru is in the top ten of my purchases. This software is worth thousands.

Steve S., Los Angeles
West coast marketing guru.
I made $19,000 in 5 months with SMS Marketing. The Guru is the best tool I have seen, and I have tried a number of them. I get more numbers in less time.

Rickey, MD
Moving on to a six-figure income.
Ready To Get The Guru Working For You?
Ready to increase your traffic and sales?
You'll Be Surprised At The Results!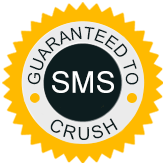 I have been working with online marketers since 1998 and know that using tools like the Guru SMS Crusher can often separate the successful from the struggling.